The eyeliner and eyelash stickers are a genius invention that gives you a killer cat eye in no time!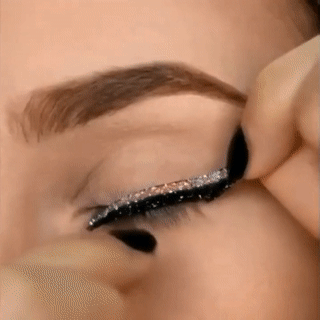 It only takes a few seconds for the most flawless look you can get.
Our reusable eyeliner and eyelash stickers have an eye contour next to the body, so when you place them in the right place on your eyes, you can easily stick them without worrying about skewing. The high-quality cosmetic ingredients can be completely torn apart and are very comfortable when stuck to the skin without any pain. It is essential that you can easily rinse off with makeup remover, body oils, and alcohol.
The reusable eyeliner and eyelash stickers have 7 different colors of eyeliner stickers, and there are more options to satisfy your amazing makeup.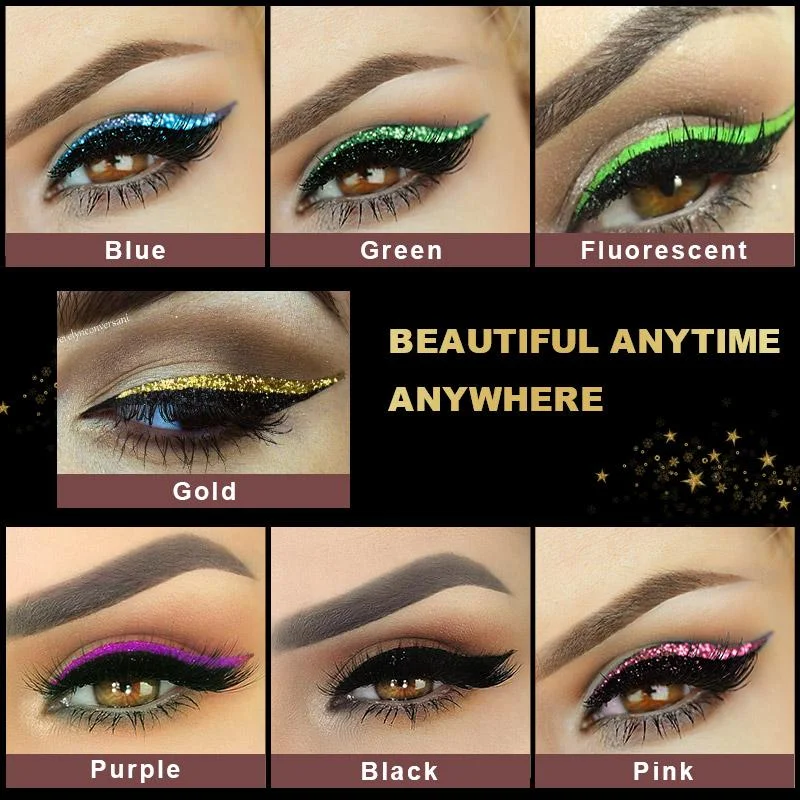 The reusable eyeliner and eyelash stickers are waterproof and durable and can preserve the original shape and color within 3-5 days.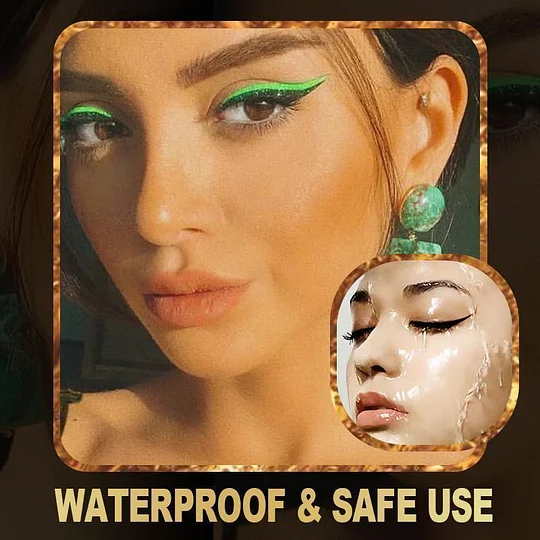 SPECTACULAR AND NATURAL STYLE
Supernatural and light; thick hair and thin strips make eyelashes look natural and fluffy, and can't make your eyelids heavy.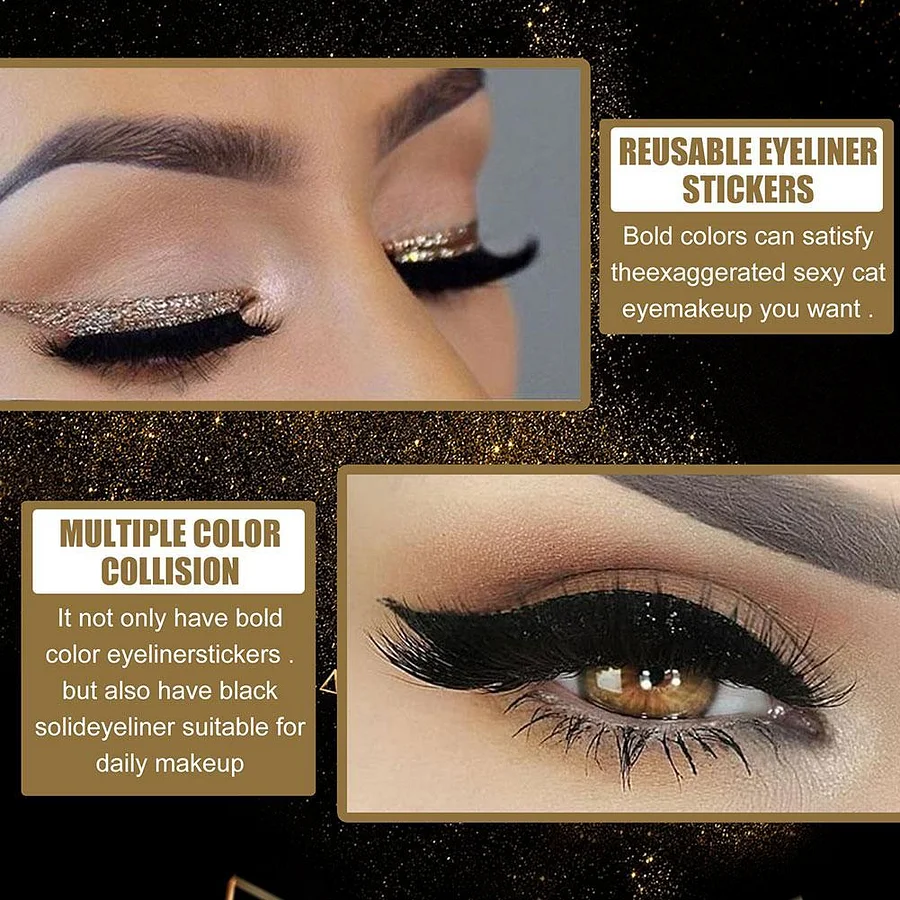 BEAUTIFUL ANYTIME, ANYWHERE
100% handmade, non-irritating, luxurious, soft, light, comfortable, natural, and fluffy false eyelashes. 
PERFECT FOR ALL OCCASIONS
Reusable eyeliner and eyelash stickers can make you shine in Halloween, nightclubs, masquerade, carnivals, cosplay, birthday parties, photography, and other occasions. Create your own unique style.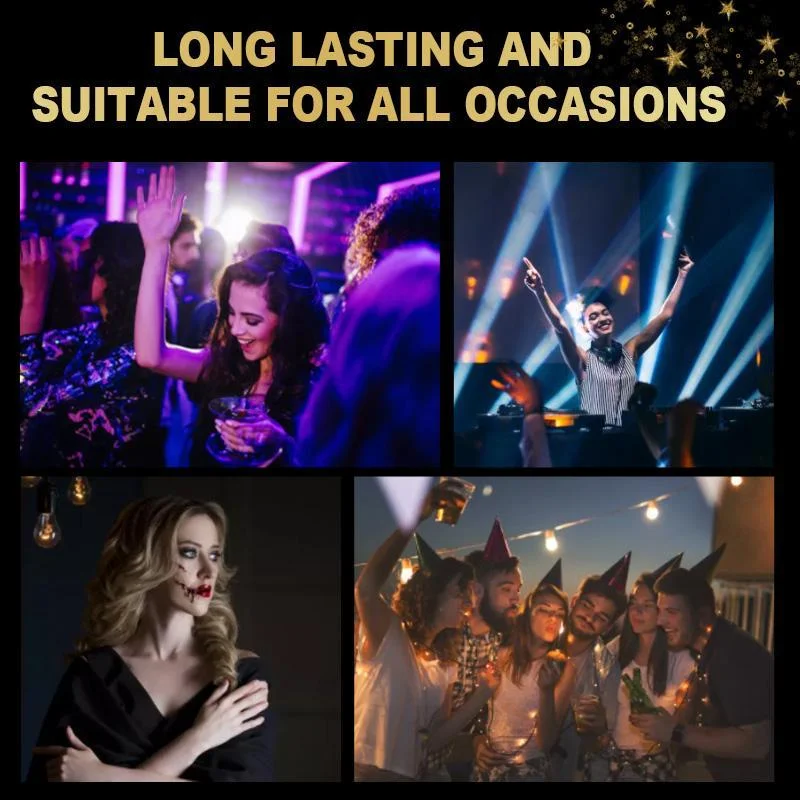 USING METHOD Here's how it works...
Start with dry-clean skin!
1 - You carefully just peel off the sticker
2 - Adjust it with the outer corner of your eye
3 - Stick it on your eyelid, and you're good to go!
The eyeliner and eyelash stickers come in tons of different designs and styles for all types of eye shapes and ethnicities.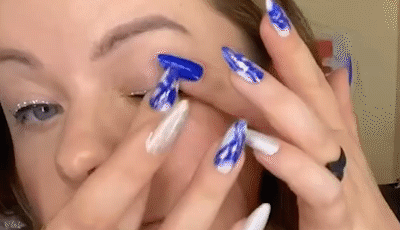 SPECIFICATION
Color : Blue, Green, Gold, Purple, Black, Pink, Fluorescent Colors
Package : 4 pairs of eyeliner and fake eyelashes stickers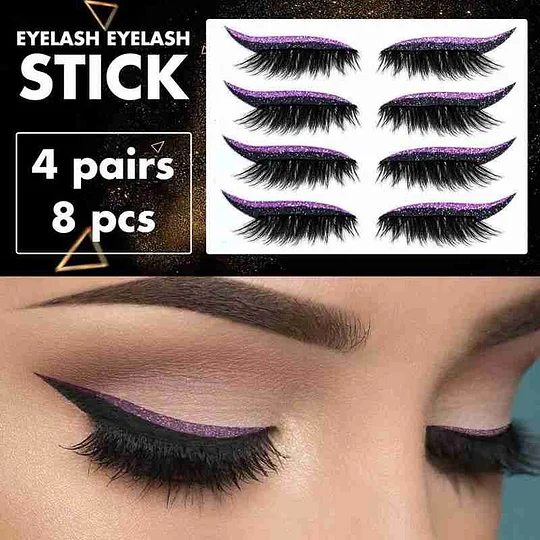 Question:Do you remove the white sticker to pkace on eyelide?
Answer:Yes, you remove the white sticker paper but be very careful not to touch the stickie part of it because when you press it on your own lashes it may not stay/stick entirely or firmly over the eye. I had to also bend/flex mine in order to make it stay but you could see the crease fold in the lash part of the glitter.
💗Standard Shipping: 5~27 Business Days
Processing Time: 3-10days
💗Delivery time = Processing time + Shipping time
🌈 Covid-19 Updates: Shipping as Usual! Most countries are back to normal. However, some countries may be a delay of 1~3 weeks than usual
💌Any questions, please don't hesitate to contact us at any time: [email protected] or message us directly