Lucy Cat Vinyl Piggy Bank
🐈It is not only a kawaii ornament but also a household utility product, adding a little color to your life. The combination of kawaii  pet and money box gives this product a higher practical and ornamental value. The light and luxurious texture of the color and the long curve create a simple life and show the beauty of craftsmanship.

🐈Saving money is visible and a small sense of accomplishment. Give your child an interesting piggy bank, let the child learn how to save money, and establish the correct concept of financial management for the child.

🐈The girl's heart ornaments that make you happy, wake up in the morning and see the creative ornaments, and your mood will become very good all day.

🐈Simple lines and three-dimensional shapes. Cute pet shape, with texture and emphasis on color, light luxury and fashion make the space more flexible.

🐈Vinyl material, environmentally friendly PVC material. Made of vinyl environmentally friendly materials, durable, anti-collision and anti-drop, the birth of a wealth management artifact.

🐈The cash hole at the bottom makes it easy to withdraw money. The hand feels delicate and round, the bottom is stable and non-slip, a doll in the piggy bank, cute your heart.

🐈Save money for financial management, large-capacity piggy bank. The large-size coin loading port at the bottom can be used for banknotes, and the bottom can be rotated to take out banknotes.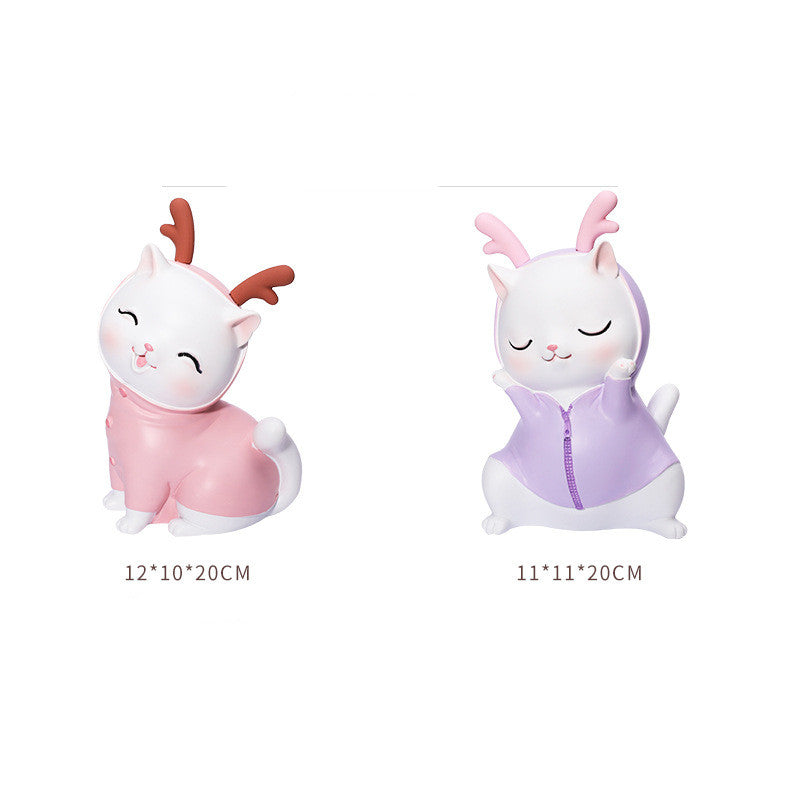 Free Shipping On Orders Over US$30
Standard Shipping: 5~27 Business Days
Express Shipping: 3~8 Business Days
Processing Time: 1-5 Business Days
Receiving time = Processing time + Shipping time
🌈 Covid-19 Updates: Shipping as Usual! Most countries back to normal. However some countries may be a delay of 1~3 weeks than usual🌈
💌Any questions, please don't hesitate to contact us at any time: ibentoyfans@gmail.com
Learn More