Preparing for school is not an easy task because you have to consider many things. Stationery plays an essential role in every student's life. When you think of going to a school, you have to think about the stationery items.
Whether you're starting your school journey or already in a school, our stationery store has all the necessary items that you need for going back to school.
Suppose it's hard for you to choose stationery items that you need to prepare for school. Don't worry and buckle up because we've designed this detailed guide for you. Keep reading if you want to know about the basic Stationery that you need for school.
Necessary Stationery Items for School
There are many essential stationery items that you need to stock for your school journey. If you're a parent looking for the best stationery items for your kids, you're at the right place.
The new year is almost here and bringing excitement as well. You might be preparing yourself for all the things that you want to do going back to school.
Every kid feels the excitement in the first few days of the new school year. Your child may give you a list of stationery items that they need.
We have everything necessary for your kids in a new school year. We have notebooks, pens, Pencils, Pencil cases, and many more. Our stationery items are durable and cute, and it'll make a place in your kid's heart.
There are many stationery items that children need all the time. Here is a list of all the necessary things that you need to fill your study table.
1. Writing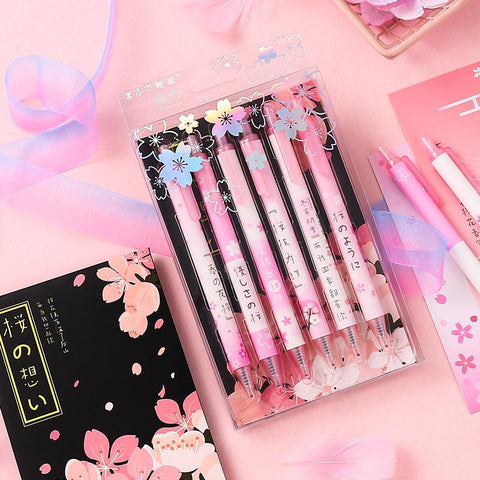 For writing purposes, you need to have necessary stationery items that'll help you with writing stuff.
· Pens:
You have to stock up your writing essentials before going back to school. If you love cute pens, then you should consider buying our wide range of cute kawaii pens.
Are you looking for something cheap and long-lasting? Then we would suggest you buy "Cherry Blossom Press Gel Pen Set"'. This six pieces pen set is an exquisite collection for cherry blossom lovers.
· Pen Holder:
Your study table looks good when you arrange your things. A pen holder is necessary for placing your pens in one place. Our pen holders are cute, that will make your study table more charming.
Our "Hamster Castle Pen Holder" has enough space to carry all your pens. It comes in two colors and has a long-lasting, durable material.
· Highlighter:
A highlighter pen should be your necessary item before going to school.
Highlighters can help you study. Our highlighters can make your studying experience fun and exciting.
The "Candy Double-Headed Highlighter" comes in six different cute and sparkling colors. The attractive candy shape will make you active while studying. The colors are smooth and don't bleed the paper.
2. Notebooks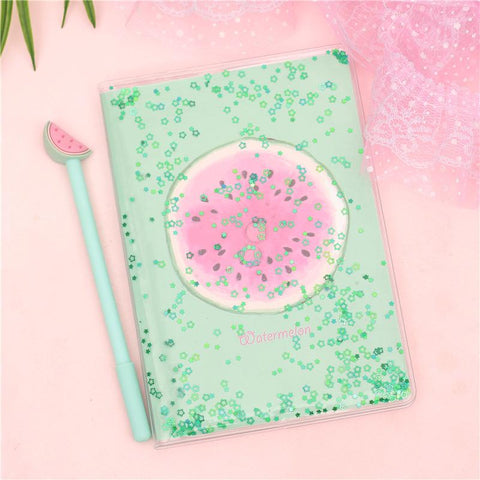 Notebooks are another essential item that every student needs before preparing for school. You can choose several notebooks from our store according to your grade.
Notebooks are necessary because you have to write all the essential points on them. We have a variety of cute notebooks for you to choose from for school.
Our favorite pick is the "Fruit Quicksand Notebook Set." This notebook will take place in your heart because it's cute and handy. It comes in pastel hues and an attractive pen for you to take notes.
3. Pencil Case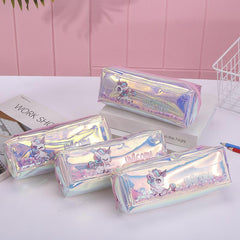 Pencil Case is an essential school item that you must have when preparing for school. Pencil case will protect your cute pens and pencils because you don't want to lose them.
Our "Unicorn Quicksand Student Pen Case" would be the best option for every student. It has a spacious interior to store all your stationery items.
Boys love cartoons; that's why we recommend "Bentoy Cartoon New stick Pen Case." This Pencil case will make you look cooler among your friends a school. The case has a very durable leather material. There are many kinds of cartoons for you to choose your favorite one.
4. Sticky Notes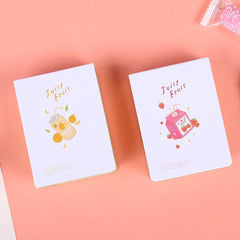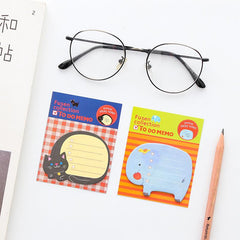 Sticky notes are essential stationery items for school students. It would be best if you bought a pair of cute sticky notes for school.
Sticky notes help write essential things. If you don't want to make marks o your books, you can use sticky notes.
You can write the crucial points that your teacher tells on the sticky notes. There are many kinds of sticky notes at our store.
You can choose the "Joytop Fruity A7 Notes" for notetaking. You can carry it in your pencil case.
The "Kawaii Zoo Sticky Notes" will look cute on your books and notebooks.
You can write the extra points on these sticky notes. The sticky notes are handy and won't take much space on your books.
5. Washi Tapes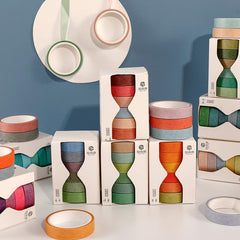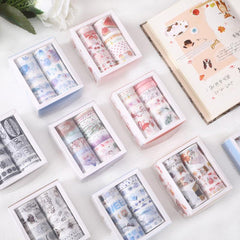 Washi tapes are used by many schools going students. Washi tape is a decorative material that you can use for decorating your notebooks.
You can also use washi tape to bind things or the book of your page that you tore up. Washi tapes can also help in your different school projects or art projects.
We have a vast collection of kawaii washi tapes that'll help you become more creative at school. The "24 Solar Terms Washi Tapes" will help you organize your notebooks. It comes in 24 sparkling colors, and you can reuse it anytime.
Our "Girls Diary Washi Tapes" are perfect for school girls who like decorating notebooks. One set comes in 10 different cute patterns and colors. You can use this kawaii washi tape to design the borders of your notebooks.
Conclusion
This list has all the necessary school items that'll help you with your school journey. There are many more items that you can check at our kawaii stationery store.
Choose these kawaii items before preparing for your new year at school. Make your school days fun with the kawaii stationery items.