Holidays come with lots of thinking about Christmas shopping for everyone. You might be looking for the best Christmas presents for your family, friends and loved ones.
Christmas is an occasion of light and love, and we know you want to make it memorable for your loved ones. Are you an early shopper or likes shopping at the last minute? We have prepared a list for you to choose the best Christmas present.
We know you want the best gifts for your loved ones that are also affordable and won't share your bank account.
We know that this time of the year you need to have a bit of expert advice to make your Christmas special. That's why we've prepared this list of gifts for you to choose from our store.
Best Christmas Gift Ideas
You don't have to spend your precious time worrying about your gift options. Our store has a wide variety of kawaii products. These products will make your Christmas more memorable this year.
Here is a list of best Christmas presents that we've picked for you to save your time and money:
1. Ornaments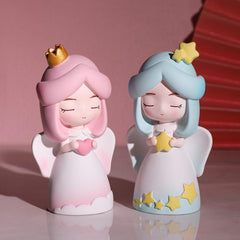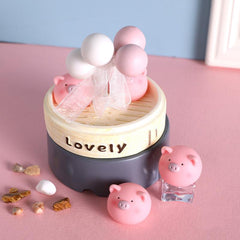 Ornaments made number one on our list because ornaments are one of the best Christmas gifts. You can use ornaments as a decoration material for your houses on Christmas occasion.
You can gift our cute range of kawaii ornaments to your loved ones to make their Christmas special. Our ornaments range is a perfect affordable option to select as a Christmas present.
Our picks from ornaments would be the "Angel Girl Decoration". You can gift this angel girl ornament to your friends and family as a present. It's smooth design and colours will add colour to your life.
The material of the angel girl decoration is durable and made of resin. It will look perfect on your bookshelves and tables.
The "Kawaii Steamer Small Objects Balloon Decoration" is another best choice for you. It will set the mood of its owner because of its cuteness.
This decoration ornament comes in different beautiful colours and designs. It will look lovely on your study tables and shelves.
The Kawaii "Small Male Baby Ornaments" will be a perfect gift for the newborn baby in your family. It's cute design and colours would make your children love you even more. Be your child's Santa and give them the best Christmas present with our male baby ornament.
2. Kawaii Light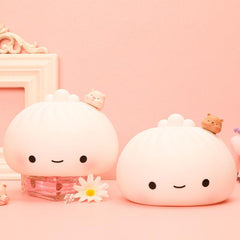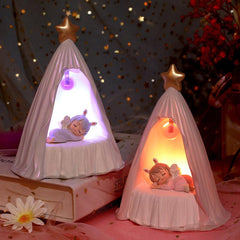 Christmas is an occasion of light and love that's why you should consider the kawaii lights as your option. You can become as Santa to fill someone's life with our kawaii lights.
Our kawaii lights will make you Christmas more glowy and beautiful. We have a vast range of kawaii lights that you can buy as a decoration material.
The kawaii lights and lamps are super affordable and have the best quality. The cute kawaii designs of the lights are waiting to be your study and work companion.
We would recommend you some of our most affordable and cute kawaii lights. Our "Moon Small Animal Pat Light" is a beautiful and best pick for a Christmas.
The little moonlight will be your moon while studying late at night. You can use it at your dinner table to give your dinner a romantic and dreamy effect. There are styles for you to choose, and the light has different neon colours.
The "Steamed Bun Patting Night Light" is the cutest option for you to choose. You can gift this cute bun patting light to your loved ones this Christmas. It is a super, affordable and environmentally friendly night light. With the multicoloured light option, you can change it into any colour.
Another pick which you should buy this Christmas is "Little Angle Tent Light". This little Annie baby night light will give your table as a sweet and artistic touch. This magical night lamp will take you the good golden days of your childhood.
3. Piggy Bank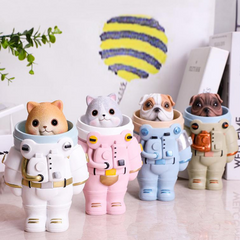 Piggybank is another attractive choice for a Christmas gift this year. It would be the best gift to your loved ones who like saving some bucks.
Cute piggy banks motivate you to save some money that you use in the time of need. Our collection of the cute piggy bank should be on your list of Christmas presents. There are many adorable designs that you can pick according to the person personality.
The "Cartoon Kawaii Calf Piggy bank" is the acute choice for a Christmas present. It has a smooth and luxury texture. The cute exterior of this piggy bank will make you fall in love with it. It is a great Christmas present for small children.
The "Space Cat Piggy Bank" is another excellent choice of a Christmas present. You can gift it to your children who love space-related things. This cute piggy bank comes in three sizes that will help you save your money.
Our "Miaonica Cat Coin Box" is a perfect choice for all those people who love saving coins.
It can be a great gift that you can give on this Christmas season. You can also use this cat coin box as a decoration piece.
This cat coin box is especially for all the cat lovers. It comes in four different styles and has a handmade painting on it.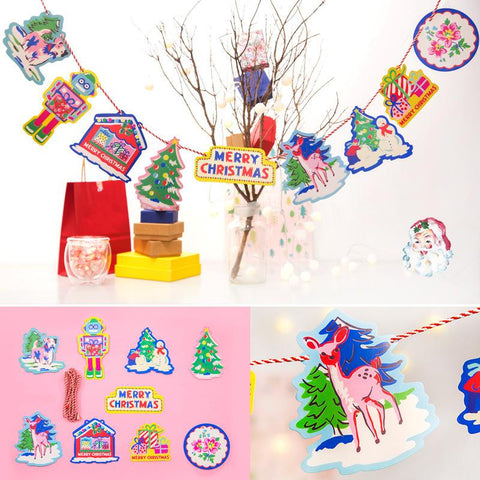 We have a massive collection of many gifts at our store that you can consider buying for Christmas. From cute apparels to keychains, from kawaii bags to earrings, we have everything.
You can choose from our Christmas collection as well as other items that you prefer.
Conclusion
Christmas is a festival of light and loves it's a day of making memories with your loved ones. That's why we jotted down this list for you on how to choose the best Christmas present. You can make this year fun with your loved ones with cute kawaii things.
Do you want to surprise your family and friends and want to make their Christmas memorable? Choose your gifts for this Christmas season from our kawaii Christmas store.