Although we live in a digital age where we have things that fulfill our daily life necessities, these days, many people use social media to share their thoughts, which is a great thing to do.
Still, many people prefer to pen their thoughts in a journal or a notebook.
Many writing lovers prefer keeping their thoughts and feelings somewhere safe. If you also like writing your reviews or your essential daily tasks in a notebook. Then kawaii notebooks are the best choice for you to consider.
Kawaii Notebooks
Notebooks are an essential part of the school and college-going kids. Even in this digital era, we still need notebooks for our daily use. Kawaii notebooks are the best option if you're a school kid, an office worker, or a writer.
Suppose you're thinking of starting a journaling habit and looking for useful journals. We have some of the best notebooks that'll be perfect for your writing needs and requirements.
Kawaii notebooks are well known among kawaii fans around the world. Kawai notebooks come in different cute notebook designs. Kawaii notebooks are durable and affordable. The pages are perfect for your writing as well as for making doodles.
The pages of the kawaii notebooks are smooth that can bear every type of ink. The exterior of the kawaii notebooks and journal is super cute and reliable.
Cute Notebooks
The kawaii cute notebooks can make your writing experience more lively and fun. Below is a list of the cute kawaii notebooks for you: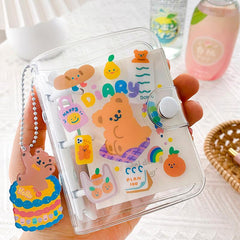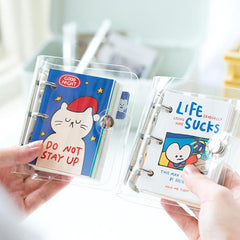 The kawaii notebooks have a cute mini notebook that will explore your creativity. A creative person is always on the go of creating something new and exciting.
The kawaii mini notebooks are the best options for poets and people who create illustrations. The best mini notebooks from kawaii notebooks are the "Bonjour Mini Notebook." This mini notebook comes with different cute ibentoy stars. The notebook has a PVC cover to protect it and comes in different candy colors.
Another one is the "Weekend Mini Notebook." If you're planning your weekends outside, take this cute mini notebook with you. This adorable mini notebook will be your companion for recording exciting things.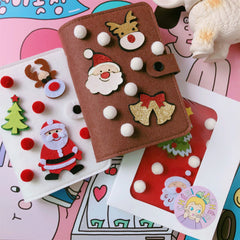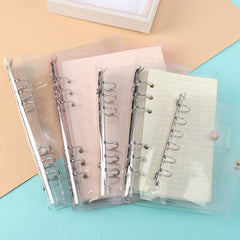 If you want a new and cute notebook cover for your existing notebooks, you should buy the six-ring binder. You can consider our six-ring binders to make your old journals look aesthetic.
Journaling writers love keeping their old journals and notebooks with them. Old journals can look prettier with the kawaii six ring binders.
We'd like you to suggest buying our "Christmas 6 Ring Binder" because of the festive season. The fabric is durable and comes with fun balls decoration.
"6 Ring Binder Flower Button Cover" will protect your journals with its PVC sheet cover. The binder comes in sizes of A5, A6, and A7.
3. Journals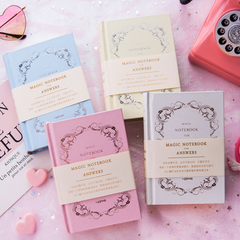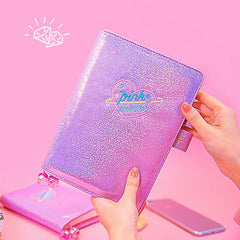 Many writers and people who want to record activities and thoughts love journals. We have some of the cutest journals for you to keep your writing habit on track.
Suppose you prefer taking your notes on a piece of paper than on the phone. Then it would be best if you buy your next journal from kawaii notebooks.
Some of our favorite journals would be the "Answer Book Journal." It's perfect for taking notes and writing your daily thoughts after a hectic day. It's convenient and comes in different sparkling colors.
The "Bentoy Gypsophila Hand Account" is another excellent option. This handbook comes in two different sizes to fulfill your needs. The material is soft and durable with sparkling stars and a leather finish.
4. Journal Box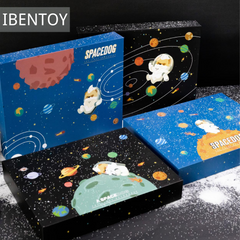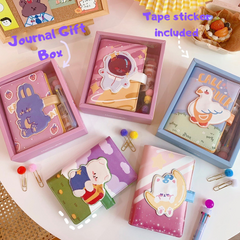 Journal box also made to our notebooks list. It's essential to keep your notebooks covered and safe. The kawaii notebooks come with love. That's why it's necessary to protect them, so they look even cuter.
We have different journal boxes that you can choose to gift your friend, a journaling freak. The "Space Puppy Diary Box" is best to give your male friends into space and astronomy. It's a cool gift to buy for yourself or your friends. It comes in four different styles to take you on a cosmic adventure.
The "Kawaii Korean Bear Diary Gift Box" is our favorite. You can gift it to your K-pop or K drama fan friends.
The gift box is a whole package and contains many cute things.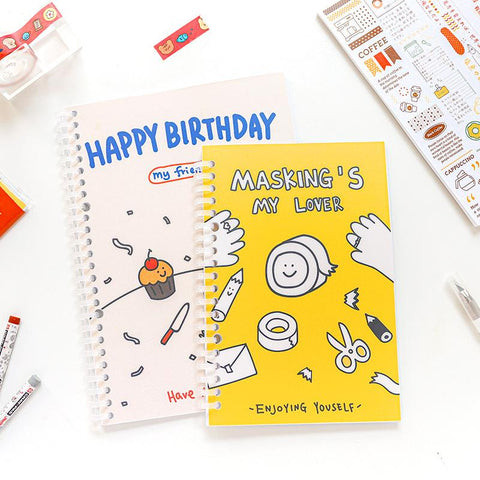 Many illustrators love our storage books for illustrations. If you're an illustrator who likes drawing illustrations, we have cute storage books for you. You can use these storage notebooks to create drawings. You can store your images in one place with our cute kawaii notebooks.
Our "Japanese Sticker Storage A5B5 Book" is for sticker collectors and illustration artists. It comes in two different sizes for you to store your favorite illustrations.
6. Planners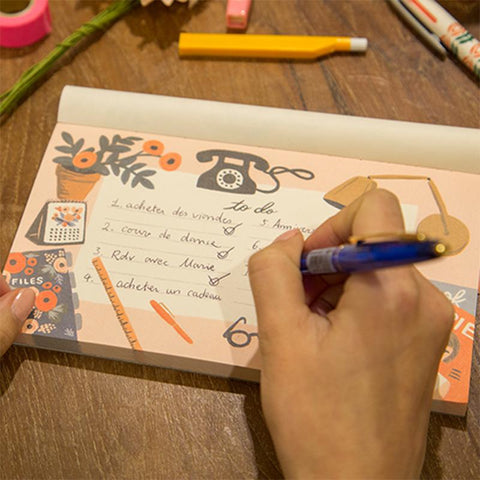 Planner notebooks can be essential for you if you're a busy person. If you like doing your daily tasks with planning, we have many cute planner notebooks for you.
The kawaii notebooks will help you keep track of the things you want to do daily. You can also use these planners to write important dates and for taking notes.
Our "Bentoy Cute Schedule Planner" is for all the people who like doing things in a sorted way. This planner has thick paper which can bear any pen. It can become your desktop partner to help make your weekly plans with a total of 68 sheets.
Conclusion
We have different kinds of cute notebooks for you to use. Notebooks indeed are a helpful material to complete various daily writing, whether it's writing your thoughts, planning something, or keeping track of something.
We created this list of some of our cute notebooks, six ring binders, and storage books. Our kawaii notebook collection will give you the best writing experience than ever.
Embark a new journey in the writing world with our kawaii notebooks. Choose your favorite notebooks from a wide range of collection of cute kawaii notebooks and journals.