Tee shirts are our favorite home wear and casual dressing. After coming back from a tiring day, we get to change our uneasy dressings and wear soft clothes that give us a light feel. Soft and light clothes make our bodies feel burden-free, so we feel relaxed. That's why best tee ranges are always preferred as sleepsuits, and some designed tee rangers are ideal for student or beachwear. Tee range lovers always rush towards kawaii tee shirts as they don't feel comfortable wearing anything else. The tee range has versatile designs that help us to decide which one to wear on what occasion. So you don't need to look for different shopping sites to grab your favorite tee range as we are giving you the best shopping stop.
We have a vast collection of the best tee range for you. Here you can find casual to semi-formal tee range that is available at different prices. Just like other kawaii products offered by our store, the kawaii tee range is everyone's favorite. So have a look at our tee collection to have your favorite tee range at the best possible prices.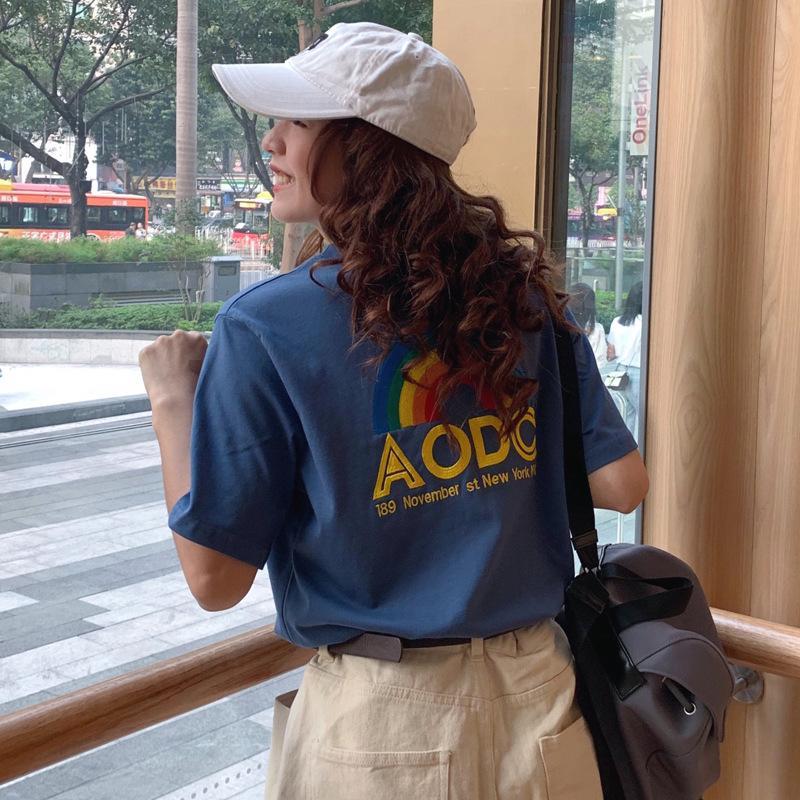 A minimal embroidery patch always looks best on t-shirts. Look at this rainbow embroidered t-shirt having a beautiful color with an embroidered rainbow on it. It looks great to wear casually.
Trendy embroidered daisy tee and soft pastel colors with an embroidered daisy on it look stunning. Their stuff is soft polyester which is long-running stuff; also, the colors don't get faint. The price is highly affordable for these beautiful, lightweight tee ranges.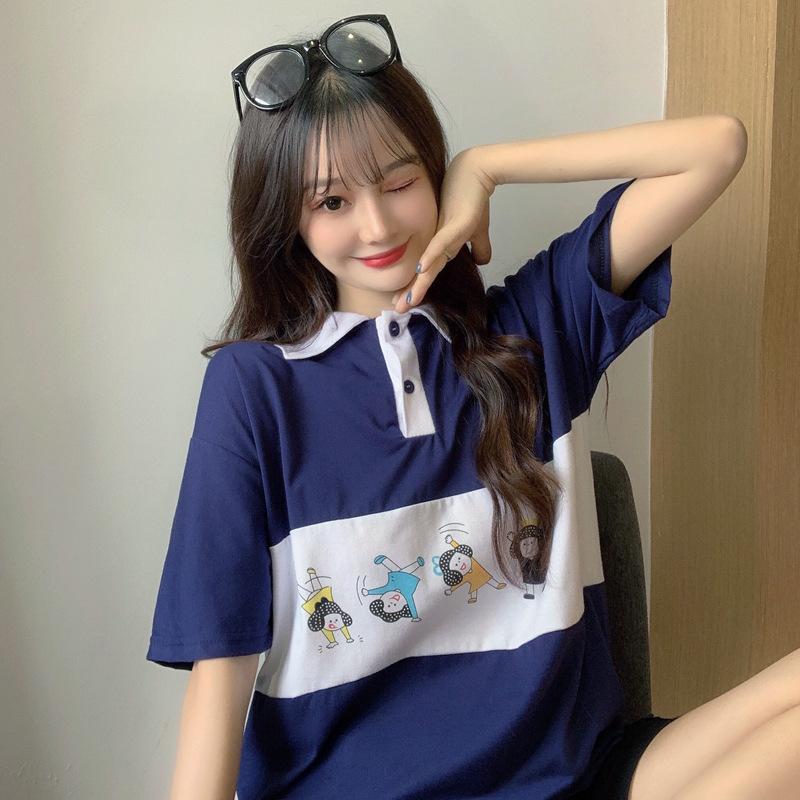 The soft-colored tee shirts with tiny prints and collars are perfect to wear in college. Another student daisy-colored t-shirt is a girl's favorite as it has a bit of canvas print on beautiful lavender color. In addition, it is made of cotton polyester that makes it breathable.
College style cute tee range has soft hues, collar, anime prints, and contrast that make them perfect to wear in college. In addition, they are all available at a highly reasonable price, making it helpful for you to buy them all without burdening your pockets.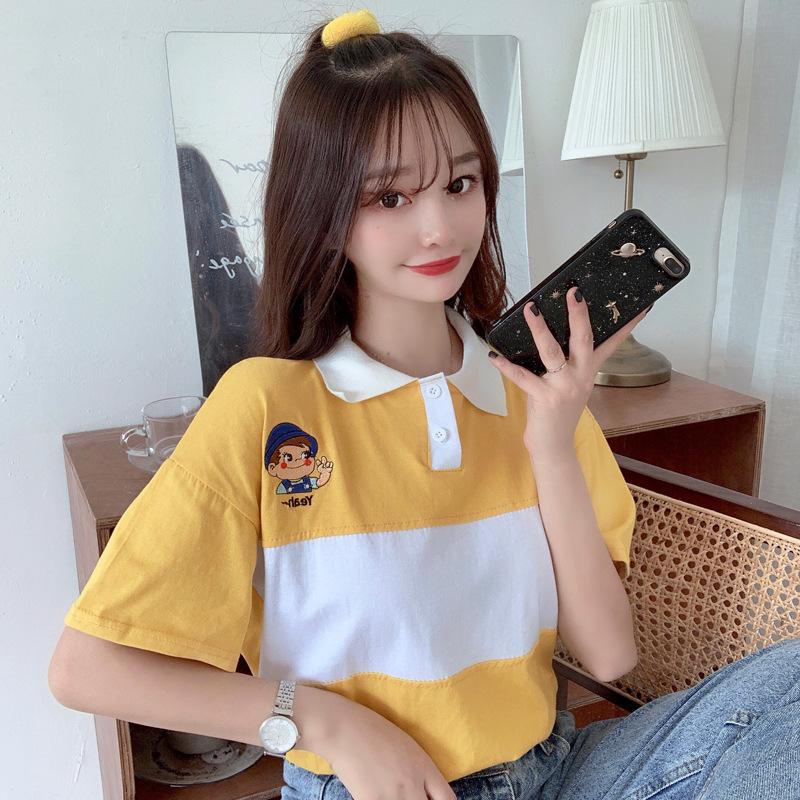 Cute Tee range with adorable cartoons on it will give you a perfect look to wear anywhere. They would look lovely on you, whether a teenage or a grown girl; this will perfectly go with them all.
This cute animal tee range has several cartoon designs like a cat, bear, pokemon, dogs, bee, etc. They have polyester fabric with soft colors available at affordable prices.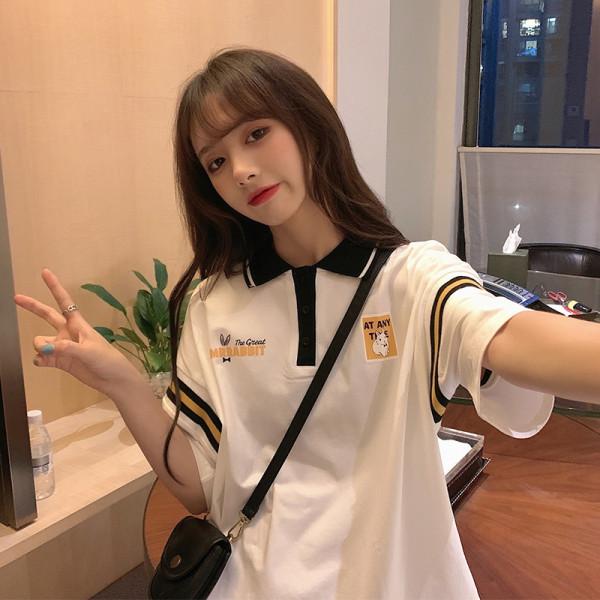 Harajuku t-shirts just look lovely on both girls and boys as their collars look befitting on them both. In addition, the soft polyester makes these tee range breathable, and your body will feel relaxed. So embrace a chic look with this cute tee range accessible at minimal prices.
Conclusion
To have the best range of kawaii tee shits at a single store, visit our site. Here you will find enticing designs and adorable colors with versatile details on them. In addition, we are offering the best tee range at highly reasonable prices. So go and get all your favorites.