Everyone love pandas because they are an adorable animal. And if you're one of those people who adore pandas, you're at the right place. If you're a fan of cute pandas and anything with panda designs in it, you should check our panda shop. People from around the world love the kawaii panda items and also loves collecting them.
Our kawaii panda store has many astonishing things for all the kawaii lovers who adore panda theme items. The cute panda-themed products are worth buying to add to your panda collection. From panda-themed socks to stationery to panda stickers, our store has everything.
You can choose from a variety of products from our kawaii panda store. Our store has kawaii panda products for everyone, so don't think and shop for your favorite items. So, let's find the best products from the kawaii panda theme store for all the kawaii panda lovers.
Best Products in the Kawaii Panda Shop
Whether you're looking for clothing items or your daily use stuff, we have everything for you. There is a wide variability of adorable kawaii panda-themed items at our kawaii store. Our store has many affordable panda-themed products for all kawaii lovers out there.
Below we jotted down a list of some of the best products in the kawaii panda shop: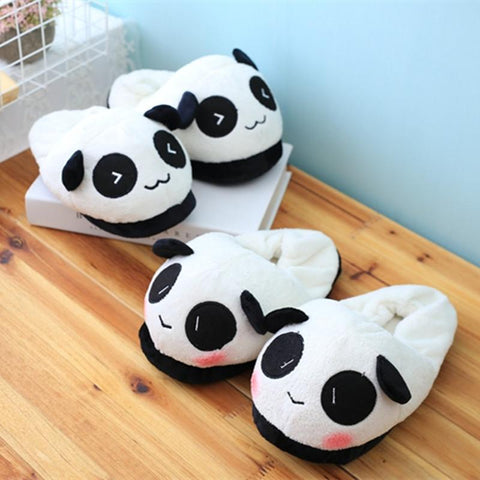 We are calling all the kawaii panda lovers out there because these cute kawaii slippers are for you. The cute panda plush slippers are perfect casual slippers for all the kawaii fans.
The slippers have high protection EVA material, which will feel soft on your feet. The material of these cute kawaii slippers is non-slippery and water-resistant. You can wear these cute slippers at home to keep your feet warm in the cold winter weather.
The cute panda design on the face of slippers makes them trendy to wear. There are many different designs of panda when it comes to these plush slippers. It will also look super cool if you wear them with the matching colors of socks.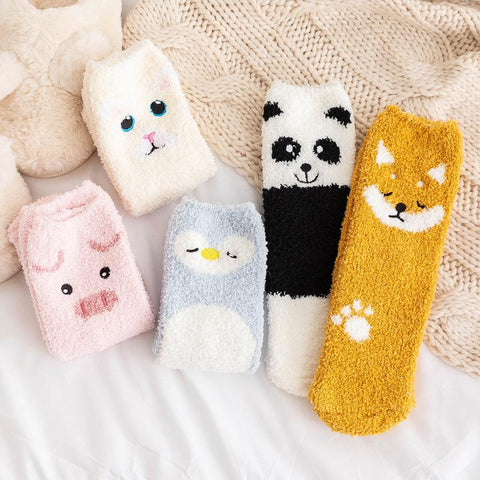 If you require cute kawaii panda socks, we got you sorted with our soft animal floor socks. Although the socks come in a wide range of attractive kawaii designs, panda designs are the most popular.
These cute kawaii socks are a must-have for the kawaii panda fans in their closet. You can also gift these cute panda-themed animal cotton kawaii socks as a present to your friends.
It would also be perfect for school students because of its funky colors and simple style. You can wear them at home as well as outdoors. The socks are breathable and will absorb your sweat while keeping your feet warm.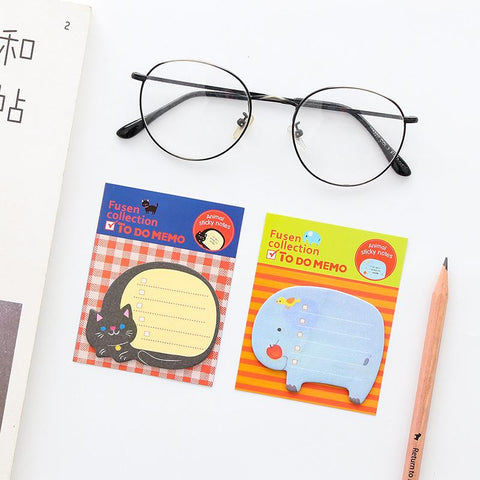 Every student loves having cute stationery items in their school bag. If you're a student and love cute panda stationery, then do consider buying our kawaii sticky notes.
Sticky notes are for students as well as homemakers and office workers. Sticky notes are super beneficial, and it helps you remember important things. Many people use sticky notes to make a list of the activities that they'll do on a particular day.
These Kawaii panda sticky notes can help you record events and sort them as bookmarks. The sticky notes are small and portable and don't occupy space. You can collect from a wide range of little animals you want and make creative things.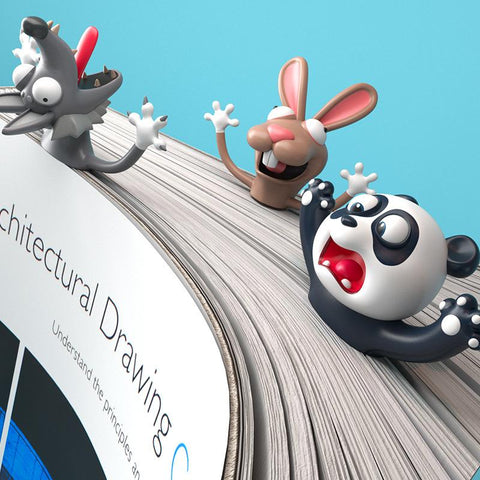 Bookmarks are essential for book readers, and you can use them if you don't like marking your pages. Marking the pages of your books with pencils might make your books look dirty. You can also use different bookmarks on different pages.
Our wacky animal bookmarks have a wide range of designs, but the panda bookmarks are the most adorable. These kawaii wacky animal bookmarks have a small size which easy to carry and use.
You can also gift these wacky panda-themed bookmarks to your friends who love reading books. The animal bookmarks come in four different styles. You can choose according to your style and genre.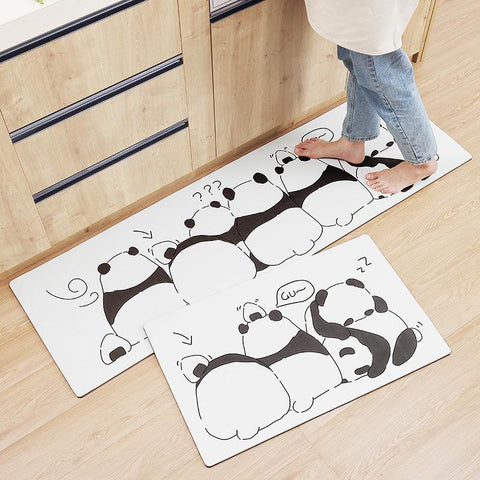 This kawaii panda theme doormat is one of the best entrance doormats because of its design. These kawaii cartoon oil-proof home carpets have comfortable suede material.
The carpet can absorb water and non-slippery. This cute doormat is not easy to shed hair after machine washing. The rug is best for the bathroom, bedroom, and entrance to create a lovely atmosphere.
The carpet comes in adorable panda themed designs, and you can use it to make your house more pretty and loving. You can also décor your living room or your kid's room with this adorable carpet.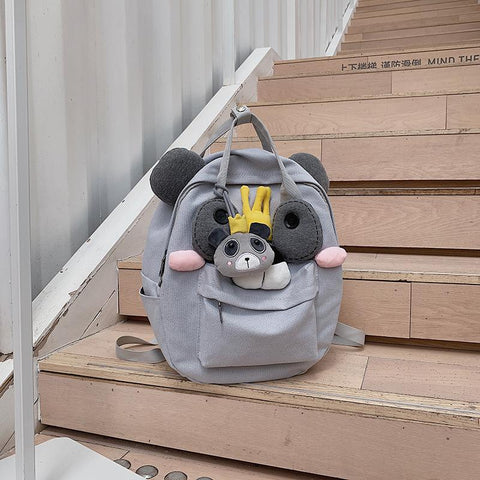 This backpack is for all the cool kawaii school students who love panda-themed bags. The funny panda style and gradient colors of the bag will make you stand out in your school.
The bag has enough space and very functional. You can also buy this bag if you're college-going teen students. The material of the bag is durable and light in weight. The wide range of pockets in the bag can accommodate anything.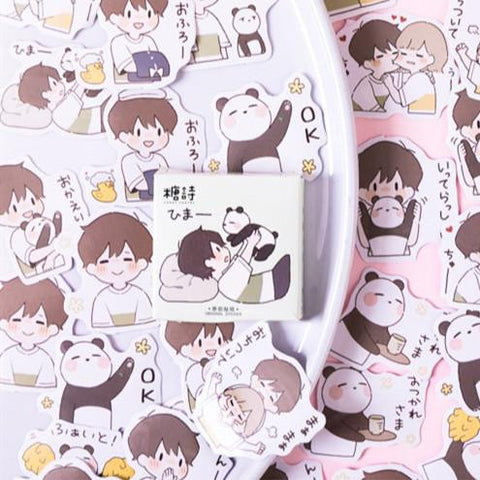 Kids love to collect stickers and make creative things with the stickers. If you know any kid who loves panda-themed items, you can gift these cute stickers to them. The cute panda junior stickers are for all the kawaii juniors who love panda items.
Panda Junior Stickers is designed for Kawaii lovers, and it depicts the story of a teenager and a panda. Enrich your teenage life with teenage panda stickers and make cool things.
You can decorate your bullet journal, notebooks, or other projects with panda stickers.
Conclusion
There are many more products based on the panda theme you can buy from our kawaii panda store. Our products are perfectly designed for all the kawaii people who love panda items. You can check the items that best suit your needs and your personality.