Do you like soft plushy items with adorable designs? If yes, then our kawaii plushy shop got you covered with all the cute plushy things. Many people from around the world love the cute kawaii plushy items because they are soft and pretty.
If you're a fan of adorable plush items and plushy designs, you should visit our kawaii plushy shop. Our kawaii plushy shop has many amazing things for all plush lovers. The cute plushy items are worth buying to add to your collection. From plush bags to a headband to earrings, our store has everything for you.
Top Items from the Kawaii Plushy Store
Below is a directory of some of our favorite kawaii plush items that you should consider buying:
The cartoon cute plush bear earrings are a perfect choice to gift anyone to show your affection for them. These earrings are skin-friendly and will take care of your ears with cuteness.
The plush bear earrings are one of the best earrings options for you to wear on different occasions. The size of the earrings is 3cm which is super handy and comfortable to wear. The plush material of the earring will feel soft and comfortable on your skin.
The white and coffee color of the earrings can go with your daily outfits. Moreover, the structure of the earrings is durable and comfortable.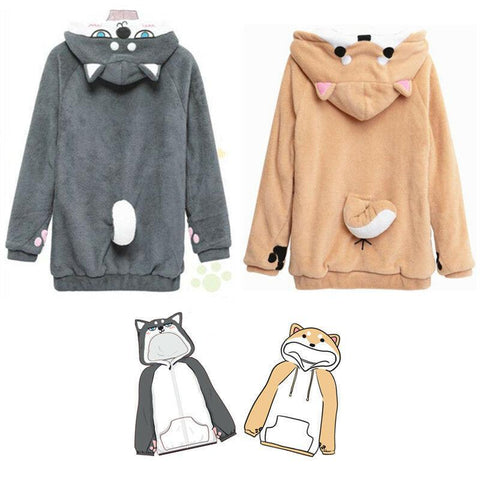 If you're looking for a plushy puppy-themed hoodie, then you should go for a Miuni puppy hoodie. This little puppy dog-eared hoodie will feel soft on your skin. With this hoodie, you'll want to snuggle up on your lazy weekends at home.
The hoodie has quality cotton plush material. It also features a drawstring hood with a realistic puppy. The hoodie also has little 3d puppy dog tail and paw prints on the hands; too cute. The cute kawaii hoodie comes in lovely light brown and light gray color scheme.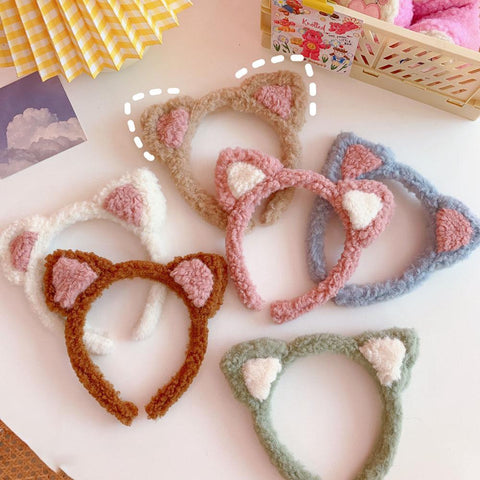 We know kawaii girls love plush headbands because of their comfy material. The kawaii two-color plush cat ear headband is decorated with cat ears. The headband will take you into a lovely atmosphere.
It fits most of the head shapes, and it's not easy to fall. The headband will give you a comfortable feeling. You can wear the headband while washing your face, removing makeup, or doing daily skincare.
Conclusion
There are many plushy items available at our store that you can buy. Our products are designed for all the kawaii people who adore plush things. You can choose the items that best suit your personality and your needs from our kawaii plushy shop.