Dinosaurs are scary but just in movies. There are many people and kids who love cute dinosaur products. Are you a dinosaur lover? If yes, then you're at the right place. We at ibentoy have so many cute dinosaur items at our dinosaur shop.
The kawaii dinosaur-based products are for people of every age, whether kids or adults. You can buy everyday use items based on a dinosaur theme like earrings and phone case.
We crafted all the kawaii dinosaur items with love for all the dinosaur lovers out there. Read on to explore the best products from the cute kawaii dinosaur shop.
Best Items from Cute Kawaii Dinosaur Shop
Here we jotted down a list of the five best items from cute kawaii dinosaur shop: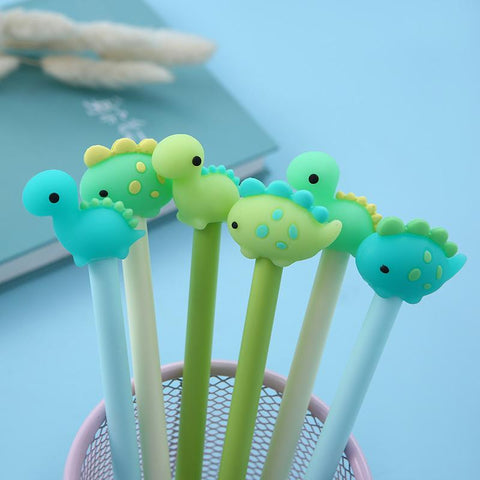 The cute dinosaur gel pen is something you would love to have. The dinosaur gel pen is not only adorable, but it comes with a smooth nib.
The dinosaur gel pen comes in two cute pairs of different dinosaurs. You can write your school notes with the kawaii adorable dinosaur pens.
The cute little dinosaurs will put a smile on your face. You can carry the gel pens with you to school or keep them at home to embellish your studying area.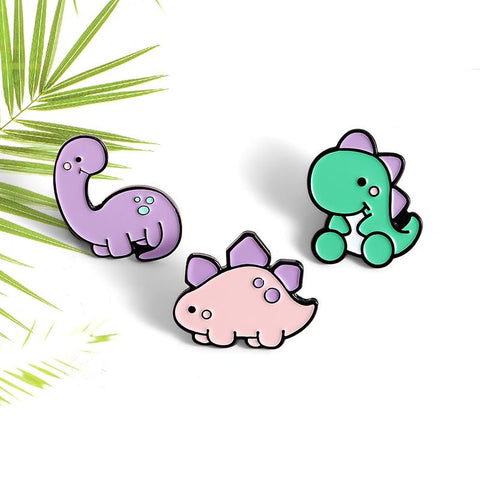 If you're looking for cute baby pins, then the dinosaur baby pins are a perfect choice. The dinosaur baby pins come in three adorable dinosaur designs and colors.
The cute dinosaur pins come from an electroplating process. The vibrant colors, stunning design, and long-lasting materials of the pins will make you fall in love.
You can gift the cute kawaii dinosaur pins to your friends and kids. The pins are perfect for decorating your school bags or pretty dresses.
3. Cute Dinosaur Doll Pendant Keychain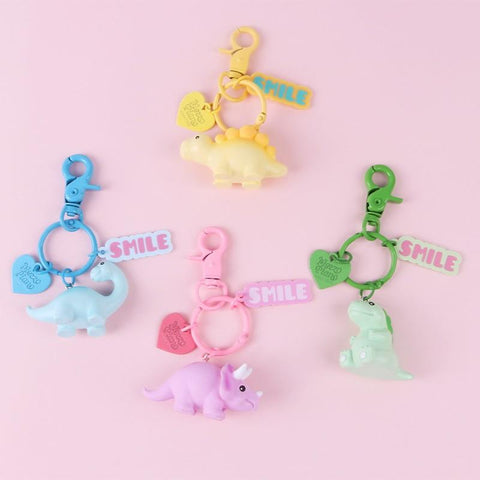 The cute dinosaur key chain is perfect for keeping your keys sorted attractively. You won't forget your tickets with the adorable dinosaur pendant key chain. The key chain pendant comes in four pretty colors and dinosaur designs.
You can use the key chain as a decoration, hanging on a backpack or handbag. It is also a gracious gift for your friends and loved ones on a special occasion.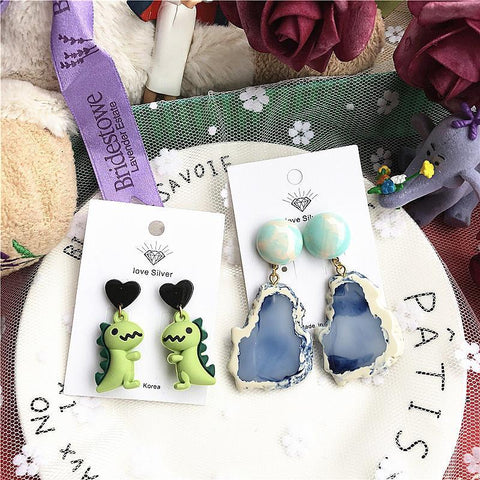 Last but not least, if you wish for something stylish to match your outfits, then go for dinosaur earrings. The dinosaur earring comes in six pretty colors and adorable dinosaur designs.
The stud designs of the dinosaur earring come in durable silica material. The dinosaur earrings can be a cute gift to celebrate birthdays and important days.
Conclusion
There are tons of cute products and gift items based on the dinosaur theme in our kawaii store. You can check the products based on your needs for yourself and your loved ones.