💕Loving yourself is the beginning of a lifelong romance.💕

🥰Blush is the best tool for modifying the shape of the face and beautifying the complexion of the face. It can make your complexion look very good, the face looks more rosy and shiny, and it can also make your face look pink and transparent.
🌈The most important thing is that it can modify the face shape, in the overall makeup and the overall makeup program, blush is an indispensable part and a decisive step in makeup.

5 common types of blush: liquid, mousse, cream, ointment, and powder
1. Liquid blush: It contains less oil or does not contain oil, suitable for oily skin. It is recommended to use before setting makeup, and control the range of smearing when using.


2. Mousse-shaped blush: The texture is light, the dosage should not be too much at one time, and the effect will be more natural when rubbed multiple times. It is suitable for oily skin.


3. Cream blush: smooth texture, suitable for dry skin. It is recommended to use it before setting makeup and control the amount. Excessive amount will cause the blush to become bigger.



4. Paste-shaped blush: suitable for use with sponge, and the extension effect is better. It can create a healthy and trendy oily makeup effect, suitable for dry skin.


5. Powder blush: light texture, easy to control the rubbing range,

suitable for beginners and oily skin.

New Product Recommendation
1.Cute Donut Colorblock Blush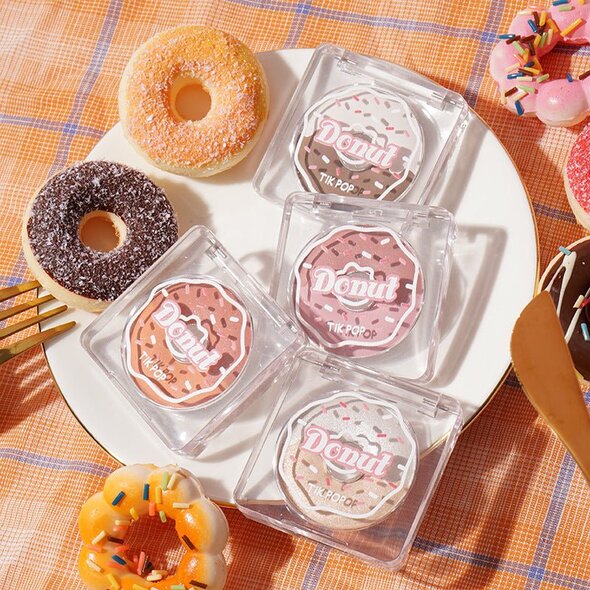 Fine powder, smooth and docile, long-lasting color.
Suitable for all skin tones, can be used as blush, eye shadow, highlighter, contouring
2.Floral Natural Blush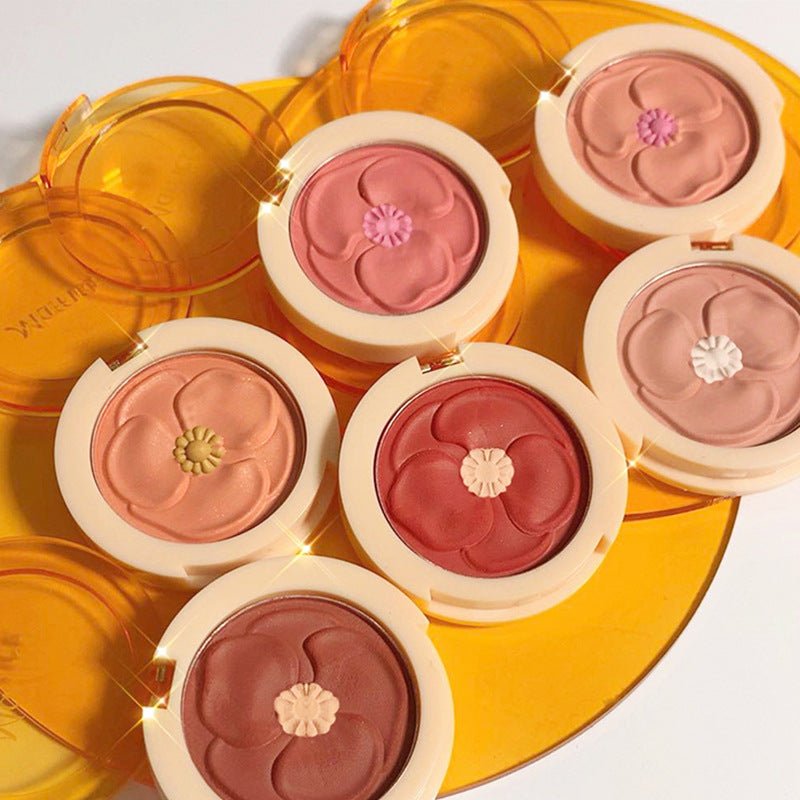 Different colors to meet different makeup needs.
The texture is delicate and docile, creating a natural and healthy complexion.
3.Which one is your favorite?
How to use blush
Applying blush is the same as applying foundation, there are different tools to use, brushes, hands, sponges can be used.